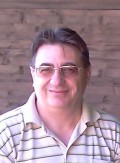 Bojan Dimitrijević , director at PRIZMA SOFTWARE
management & develepment
http://www.prizma-nis.co.rs

Software development for bussines acticity in all segments: financial, goverment, food industry, textile industry, child care institutions, trade company's, building industry, transport ... etc.
We have seven complete software package: ProZAK, ProMAP, ProMEN, ProMIS, ProTEH, ProGIS, ProBAS and many "custom design" package, developed on actual Windows development tools.
Also, we developed web application and sites.
All in all, ICT is our bussines.
Country: Serbia
Organization Type: Company
Organization Size: 1-10
Founding Year: 1991
Phone: +38118206900
Email: office@prizma-nis.co.rs
City: Niš 18000,Majakovskog 34 Google map
Areas of Activities
Telecommunications, Broadcast and Media
ProTEH
Software for technical preparing in concrete industry
ProMIS
Software for colective food prepare institutions
ProMAP
Software for mashine and/or auto park management
ProBAS
Software for milch industry